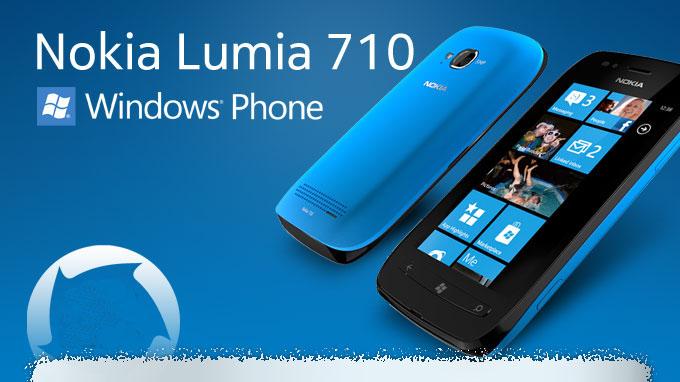 Nokia Lumia 710 towards the low-end market, which use Microsoft's Windows Phone operating system of it. Lub kaum hli ntuj 26, 2011, released by Nokia in the opening ceremony of Nokia Wireless Data Conference.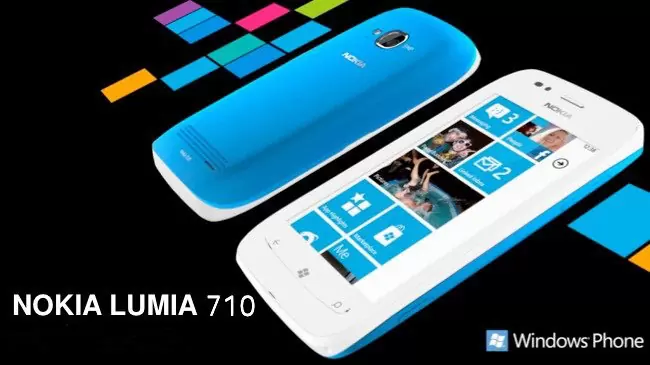 Nokia Lumia 710 as a member of the Lumia series.Key Features: 3.7in TFT LCD 480 x 800 display; Qhov rai xov tooj 7.5; 1.4GHz single-core processor with 512MB RAM; 8GB cia; 5 megapixel camera with 720p video.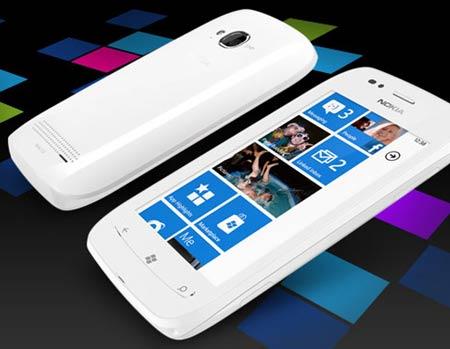 The screen surround and part of the side of the phone is made of glossy black plastic (a white version is also available). While we would have preferred the polycarbonate matt plastic like the 800, it doesn't look too bad. On the rear you'll find a replaceable plastic cover which was cyan in our review sample. The matt finish is lovely and gave the phone a premium feel you don't get with the likes of the HTC Radar – this matt finish is much nicer than the glossy white version we first saw.
cov xov tooj normally comes with a black or white backplate to match the front, along with two extra ones in the box (cyan, magenta or yellow) and although personalising your phone in this way is not a top priority for most, it's still a nice extra and in this case adds to the look and feel of the phone. On the back, you'll find the five megapixel camera along with single LED flash, as well as the phone's speaker grille.
The phone slopes from front to back meaning the all the sides are slightly angled and this throws up problems for the buttons located there. On the right edge you'll find a volume rocker up top as well as the required (by Microsoft) physical shutter button for the camera. While these are located sensibly at the top and bottom of the right edge, because of the sloping sides, they are not the easiest to press and on a number of occasions our fingers slipped while trying to press them – especially the volume buttons.
On the top you'll find the power/screen lock button, which is also awkward to press, along with the headphone jack and microUSB port. Unlike the 800, the battery in the 710 is replaceable by simply removing the back cover. Lifting out the battery will give you access to the SIM card slot (lub 710 like the 800 uses a micro-SIM). While some people would rather have easier access to the SIM card slot, for most users this won't be a problem.
What we mentioned from the start, Nokia Lumia 710 is towards to the low-end market, but it can pass muster. On the cost about the same, it should be a good choice to get it.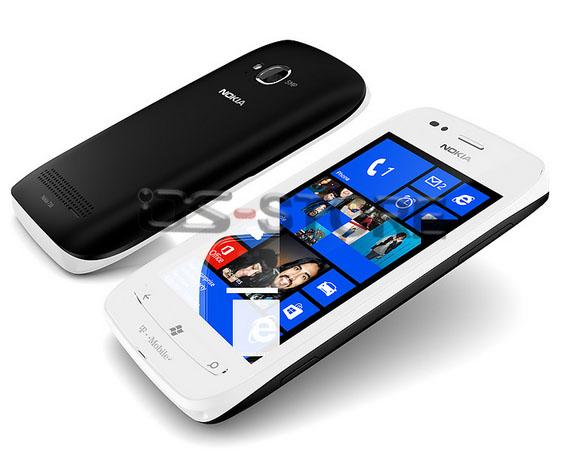 More information about Mobile Phones, please keep to follow our OS-KHW.
Forward by OS-STORE.