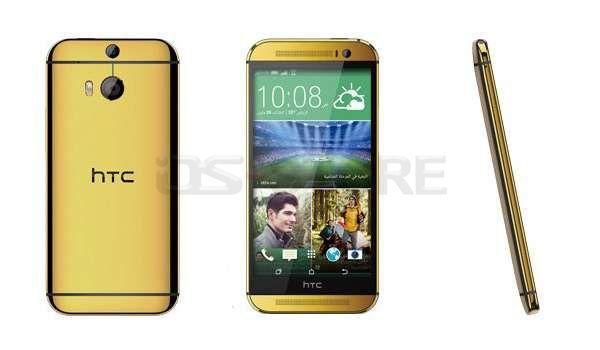 The style of HTC One M8 is similar as HTC one, but the whole workmanship is more outstanding than before. Let me show you which it enhanced.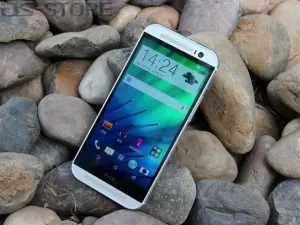 Exterior
1. larger screen, more metallic
HTC One (M8) has a 5-inch capacitive multi-touch screen with a resolution of 1920X1080 pixels the pixel density is kept at 441PPI, showing excellent results. Although the use of a virtual key design, but retained the black bar decorated HTC Logo section, so look slender than in the past. Na mgbakwunye, the use of a more rounded curve design, so the back of the machine to be thicker compared to HTC One.
2 .new Sense 6.0 interface
HTC One (M8) is also equipped with the latest Android4.4.2 system and the new Sense 6.0 interface, compared to the last major change is the color scheme and adding a virtual key operations, while also BlinkFeed colorful aggregation interface has been upgraded.
Hardware:
1. processor upgrade
HTC One (M8) is equipped with the Qualcomm Snapdragon processor 801. Otú ọ dị, the international version of the aircraft and Asian versions, including Hong Kong and Taiwan and the mainland version is MSM8974AC, clocked speeds of up to 2.46GHz, 2.3GHz frequency performance compared to the international version of MSM8974AB is the better.
2. HTC One (M8) also supports Micro-SD memory card expansion, and supports up to 128GB.
Function
1.A quick charge
HTC introduces the new generation of power control technology will be used in the normal case, a saving of about 40% compared with One HTC. Na mgbakwunye, it also provides support for the fast charging Qualcomm Quck Charge 2.0 atụmatụ, as long as with the 1.5 amp charger, then within an hour will be able to charge 80%.
2.Two pairs of camera pictures
HTC One (M8) The most eye-catching feature upgrades part, naturally with the aircraft's three shots. Its main feature is the main camera used to shoot the general image, and vice lens used to determine the depth of field, and then combined into a final two photos can be brought before pictures, after focusing photos.
Do there specific performance become an important reference for you to buy it? In addition to the appearance, ọrụ, I think the price is also an important factor in consideration, nri?
This time, except HTC One M8 has a huge price reduction, some other hot models such as HTC One series, HTC Windows Phone series, HTC Ọchịchọ series, HTC Google series and HTC Touch series have different degrees of price reduction too.
Site OS-ụlọ ahịa.