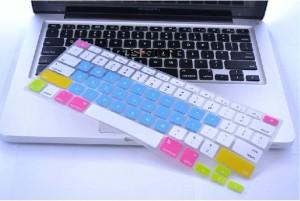 Is there having this situation you'd ever met that coffee or tea drinks turned over so that your keyboard all wet? Do you think your keyboard is too much of dust? Or do you every have the idea of a flash that your laptop is too monotonous?
Now OS save you~~~~ We have new arrival colorful MacBook Keyboard covers case in US and EU type TPU skin. Varieties of colors choose for you. The suitable laptop is MacBook Air 11.6'' A1465/ A1370; MacBook Air 13.3'' A1466/ A1369; MacBook Pro 13.3'' A1278; MacBook Pro 15.4'' A1286; MacBook Pro ReTina 13.3'' A1425/ A1502; MacBook Pro ReTina 154.'' A1398 & MacBook White 13.3'' A1342.
Break depressing give fashion dazzle color for your laptop, you can start in keyboard cover. OS keyboard covers, every fashionmonger deserve own.