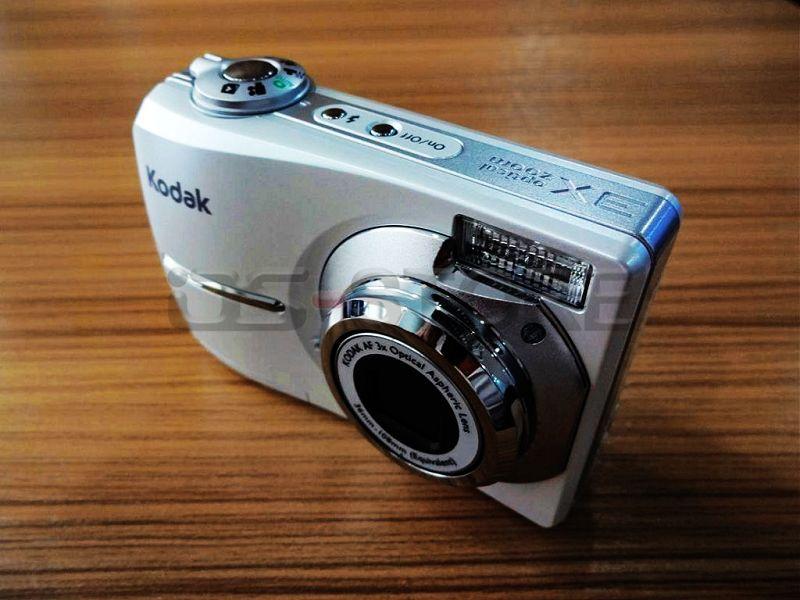 Kodak Digital Camera – CD703 / C713 / C813 Series
Zoom in on life's greatest moments and share them quickly and easily with the Kodak EASYSHARE Series digital camera. With 5x optical zoom and Kodak's smart capture feature, you'll be shooting topnotch pictures with ease. And, when you press Kodak's share button, you can instantly tag and then share those pictures with the world. The C-Calss giving you beautiful pictures to share at an attractive price. The real Kodak moment happens when you share.
Product Features >>>
One-button upload – turn moments into memories
With the share button and Kodak's share button app, sharing your pictures is amazingly simple.
5x optical zoom lens
5x optical zoom gets you closer to your subjects without reducing image quality.
Blur reduction
Reduce blur caused by subject movement, or fast-action situations to deliver clearer, sharper pictures.
Kodak's smart capture feature
Choose the camera that does the thinking for you. Kodak's innovative smart capture feature automatically identifies the scene and adjusts camera settings for a great picture in just about any environment.
High ISO
Capture the details in low-light conditions and fast-action situations with high ISO (up to 1000).
Specification >>> (Kodak CD703)
GENERAL
1
7.0 Megapixel
CCD
7,300,000 pixels pixels
Effective Sensor Resolution
7,000,000 pixels pixels
1/2.5″
3 x
5 x
electronic
TTL contrast detection
QuickTime
JPEG
composite video/audio
Kodak
EXPOSURE & WHITE BALANCE
ISO 1250
center-weighted
automatic
fireworks
Black & White
presets
daylight
1/1400 sec
1/2 sec
±2 EV range, in 1/2 EV steps
LENS SYSTEM
Focal Length Equivalent to 35mm Camera
36 – 108mm mm
automatic
23.6 in
5 in – 27.6 in
motorized drive
built-in lens shield
CAMERA FLASH
built-in flash
Guide Number (m / ISO 100)
7
flash OFF mode
2 ft – 12 ft
ADDITIONAL FEATURES
2 sec
cropping an image
DISPLAY
115,000 pixels
built-in
MICROPHONE
Microphone Operation Mode
mono
CONNECTIONS
1 x USB
1 x composite video/audio output
1 x docking station
SD card
SOFTWARE
Drivers & Utilities
SYSTEM REQUIREMENTS FOR PC CONNECTION
MS Windows XP
USB port
MISCELLANEOUS
docking station insert
BATTERY Suppoet
AA
2 x AA NiMH rechargeable battery
2 x AA alkaline battery
MEMORY / STORAGE
16 MB
SD card
SD Memory Card
JPEG 3056 x 2292
JPEG 3056 x 2038
JPEG 3056 x 1720
JPEG 2592 x 1944
JPEG 2048 x 1536
JPEG 1800 x 1200
JPEG 1920 x 1080
JPEG 1280 x 960
QuickTime – 640 x 480 – 15 fps
QuickTime – 320 x 240 – 30 fps
MANUFACTURER WARRANTY
Doa 30 days warranty
DIMENSIONS & WEIGHT
3.6 in
1.5 in
2.6 in
4.8 oz
ENVIRONMENTAL PARAMETERS
Min Operating Temperature
32 °F
Max Operating Temperature
104 °F
GENERAL
Kodak
BY OS-STORE