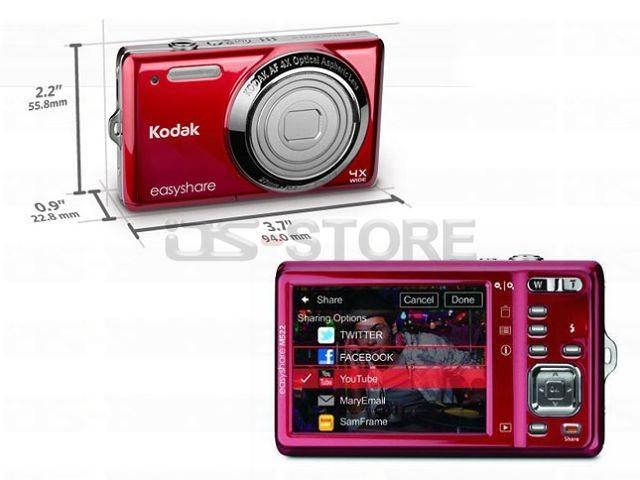 On January 2011 Kodak Company launched a stylish digital camera–Kodak M522. It has 14.27 million pixels, 4x optical zoom, optical image stabilization feature, in addition to scalable test lens can capture a clearer picture. As new products introduced this year, the overall performance of Kodak M522 is very prominent, stylish, high cost. As far as we know that Green Forest Digital latest offer is only $114, very affordable.
The metal body with a classic design, fashion and generous, 94 × 56 × 22.9mm measurements weighs only 159g, it can be said is very lightweight. Another tower comes with 2.7-inch 230,000 pixel LCD screen, capable of showing high-definition picture. There are many colors of this machine, the user can choose the time of purchase according to their preferences.
In the configuration, using a Kodak M522 (1 / 2.3) inches, 14.21 million effective pixels CCD sensor, 4x optical zoom, can shoot up to 2048 × 1536 resolution images, and with optical image stabilization feature, High sensitivity up to ISO1000, in the configuration or performance can be. In addition, it also supports SD / SDHC card with 32MB memory of the fuselage.
Kodak M522 with a variety of scene modes to choose from; connection, the machine has high-speed USB 2.0, A / V output; supports Motion JPEG and AVI2.0 screen format HD shoot. The new Kodak M522 has 14.27 million pixels, 4x optical zoom, more cost performance. Friend welcome to our OS-STORE to look at this product.
From OS-STORE.